The Media Centers Tab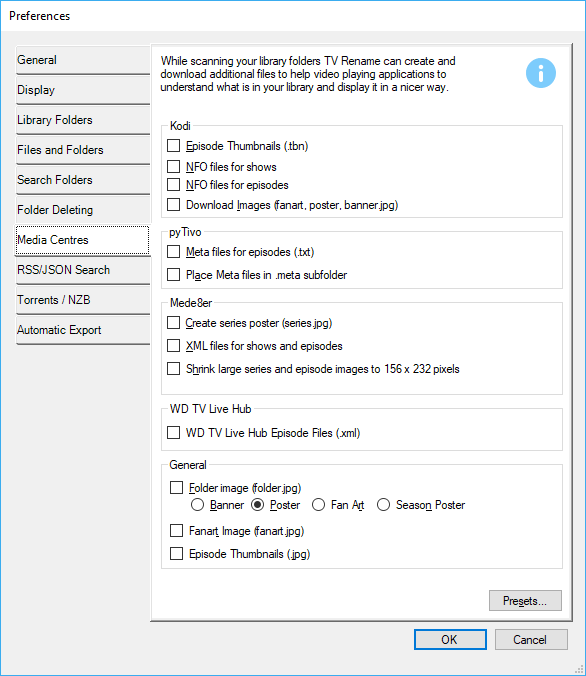 Here you can tell TV Rename about your media player (and hence, any additional files you may need to download).
The tick box options in each group should already be familiar to you if you use that particular media player.
The Presets button (bottom right) allows you to quickly apply all the relevant presets for the chosen media player.
Note: The functionality of this tab is currently under review due to the growth in the media player market - so expect some changes in Version 3!