Check the Filename Template
Right, so now TV Rename knows where you media library is and where to look for new files, the only thing it doesn't know is how you want your files renamed.
Go to the Scan tab and select a show that has some season and episode data (for this example I selected the DC show "Arrow").
Now go to Options>Filename Template Editor and you can see how the show will be named.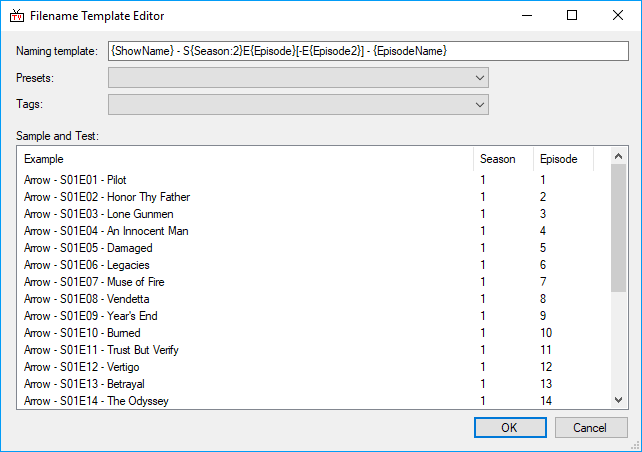 The "Sample and Test" pane shows you how the shows episodes will be named using the current naming template.
You can also experiment with other preset templates using the "Presets" drop-down.
If none of these is exactly what you are looking for you can "Roll-your-Own" using the "Tags" drop-down to modify the current template.